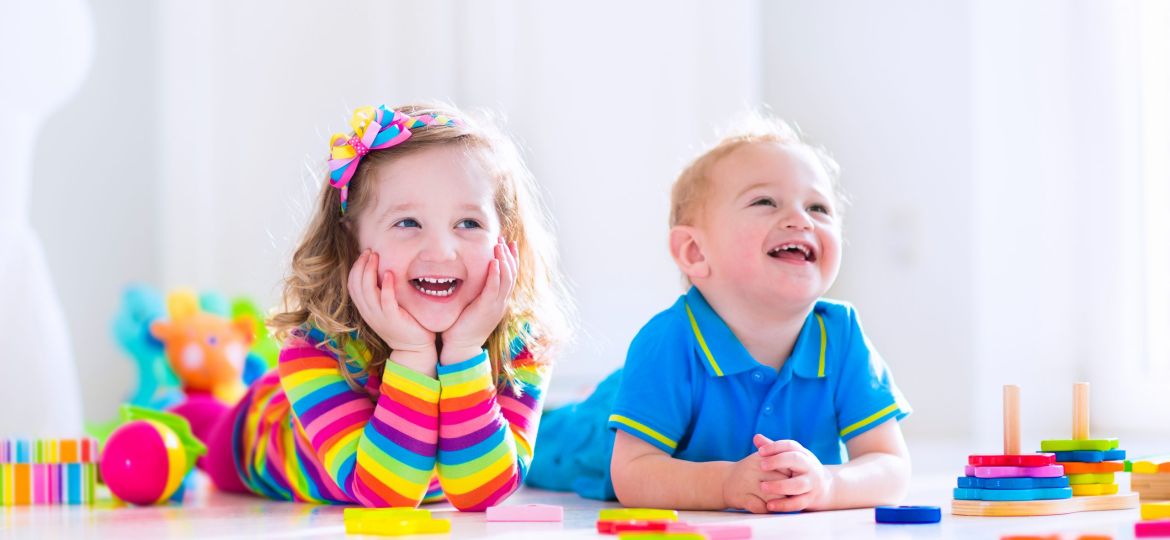 Communication in children is fundamental for growth – it is the foundation of attachment. Language itself is what helps children to form attachments in their early stages of life, and form relationships for the rest of their lives. Children need these skills to make friends,
 learn, let people know what they want and to understand how to behave. Communication is the foundation of relationships and is essential for learning, play and social interaction. 
Communication difficulties are becoming one of the most common areas of need and support for children in educational settings – over 1 million children in the UK have constant, long-term speech, language or communication needs. Children with these needs do not learn language in the same way as other children. They often need specific teaching and specialist support to develop their communication skills. In areas of poverty, more than half of children start school with delayed language. They may struggle to understand or to make
 themselves understood. They also may have smaller vocabulary and poor listening or social skills.
Communication can affect all aspects of a child's development. Examples of when communication difficulties impact a child's development could be seen through poor behaviour, having low confidence and periods of shyness or even preferring to stay isolated from others. 
If a child has a difficult time trying to understand words they hear, it's most likely that they will struggle to understand what is being told. Likewise, if a child cannot speak words, they will have more difficulties sounding out, reading and spelling words. 
The frustration of not being able to communicate easily or fluently, can result in behavioural needs, bullying or aggression. Behaviour will affect the way children develop alongside others, with the added impact of keeping friends being difficult for those with poor communication skills. As a result, confidence and self-esteem will be majorly affected.
Language is essential for learning and communication is important because:
Children
 need to have good language skills in order to learn. Talking is key in supporting and extending children's thinking and advancing their learning and understanding. The ways in which teachers talk to children can influence learning, memory, understanding and
 especially, the motivation to learn
Speech,
 language and communication needs are the most common type of special educational need in younger aged children. They attract high levels of parental dissatisfaction with services and identify where high levels of inequity exist
Most adults
 working in primary schools will come into direct contact with children who have communication difficulties every day. Many young people with behavioural difficulties have hidden communication difficulties. There is evidence that undetected communication needs
 may put young people at greater risk of exclusion from school
Speech,
 language and communication needs in primary school can seriously affect children's learning. For example, poor language predicts poor literacy skills and without the right support, between 50% and 90% of children with these persistent communication needs can
 go on to have reading difficulties. Vocabulary at age 5 is a very strong predictor of the qualifications achieved at school leaving age and beyond
Many children
 with communication difficulties are withdrawn. This means that they are less likely to start conversations, they play alone more and are often less liked by others in their class
Some children
 show significant behaviour difficulties, which can equally alienate their peers. Additionally, there is evidence to suggest children with speech, language and communication needs are more likely to be bullied
There is a vital need for the educational setting workforce to be skilled and confident in supporting the speech, language and communication development and needs of children and young people across the UK. Training and professional development in speech, language and communication can lead to increased confidence, improved practice and better outcomes for children and young people. Collaborative training is highly valuable for practitioners working with children with SLCN.
ChatterBug can help support your education settings in creating a communication friendly
environment. A communication friendly environment supports and encourages children's language and communication skills. Our expert speech and language therapists will help you create a range of strategies within your classroom to support all the different
 pupils adapt to their level. To find out more simply contact us today. 
Did you know, we also run our in-house bespoke training course which you can find here
https://chatter-bug.com/product/introduction-to-a-communication-friendly-environment/ Our next training course on Introduction to a Communication Friendly Environment will be confirmed in 2021. However, if you would like to arrange this workshop before please contact  office@chatter-bug.com or 0113 240 8510  with your enquiry.