SCHEDULED TRAINING COURSE
Online Training
Our online courses are a convenient and interactive learning experience, that enable you to attend from the comfort of your own home or setting. Our trainers will lead you step by step through the material, with plenty of time for questions, practise and discussion. We offer online training on our scheduled training courses.
SCHEDULED TRAINING COURSE
In-House Training
We offer face to face training in our Leeds HQ workshop, which is engaging and involves a mix of teaching, individual and group activities and q&a sessions. This provides an excellent opportunity to exchange ideas and engage in lively discussions with other professionals. We offer our in-house training on our scheduled training courses.
SCHEDULED TRAINING COURSE
Classroom Training
These courses are delivered within your setting and can be completed as twilight, half day or full day courses (prices vary depending on length of course). Please contact us to discuss the specific requirements for your setting. We offer our in-house training on our scheduled training courses.
Bespoke Training
Bespoke training can be provided for individual schools, nurseries or established clusters of schools. Receive dedicated, expert training that can be tailored to a range of audiences (whole school, year group/key stage specific, teachers, senco's or teaching assistants) This is a flexible option available to you for any class size, date, location and a fully bespoke and customised training of your choice with your needs and requirements in mind so you can be in complete control of your staff's learning. We can deliver this training either face to face or virtual.
Feel free to get in touch to discuss how Chatterbug can help with your specific training requirements. Give us a call today!
Why are SLCN Training Courses important to attend?
On average, every primary school class will have 2 or 3 pupils with SLCN. In some areas of the country, as many as 1in 3 primary-aged children will have a language delay.
According to a study by the Communication Trust, approximately half (53%) of the children and young people's workforce responding to the study had little or no learning in their initial training around typical SLC development. This increased to nearly two thirds (60%) when asked about learning around identifying and supporting children and young people with SLCN.
Studies have shown that education professionals often lack confidence in supporting children with SLCN this is due to limited training opportunities in speech, language and communication area
Only 4% of the workforce felt they had accessed sufficient training to fulfil their SLC training needs, with the remaining 96% aware of the gaps in their knowledge and skills around SLC and SLCN
Early intervention is critical for children with speech, language and communication needs (SLCN). Without the right support early on in their lives, the gap between children with SLCN and their peers widen significantly.
Benefits of ChatterBug Training Courses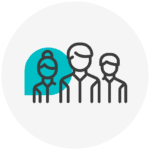 Experience: Course instructors with experience, expertise and passion more than 30 years supporting professionals and organisations to develop their skills and knowledge to support children and young people with SLCN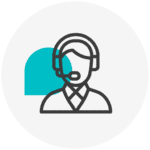 Collaboration: Our teams work with input from a wide range of individuals across many conditions to develop and deliver training that is both effective and evidence-based.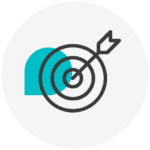 Engaging: modules include a range of interactive features including: pre and post course assessments, film clips, quizzes, animation, learner activities and printable, information sheets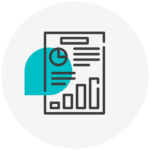 Certificate: Learners will receive a certificate of completion which can be used as verifiable documentary evidence when submitting CPD recording forms.
Feel free to get in touch with us. We're here to help you. You can reach us by phone, by email or by filling out the contact form below. We will get back to you as soon as possible.
Get access to exclusive news about upcoming courses, news and advise about speech, language and communication needs.