Delivering tailored Speech and Language provision that
makes a difference

to your child and education setting.
Our dynamic social enterprise takes a flexible innovative approach to support children with Speech and Language Communication difficulties.
THE PROBLEMS
Social Disadvantages
Approximately 50% of children from socially disadvantaged backgrounds had speech and language skills below that expected for their age.
THE PROBLEMS
Communication Needs
Speech, language and communication needs (SLCN) are the most common primary area of need for pupils with SEND at 23%.
THE PROBLEMS
Longterm Difficulties
Over one million children and young people in the UK have a long term and persistent speech, language and communication need (SLCN) and many more will experience difficulties communicating at some point in their life.
THE PROBLEMS
Struggling Students
15% of pupils with identified SLCN achieved the expected standard in reading, writing and mathematics at the end of their primary school years compared with 61% of all pupils. Only 20.3% of pupils with SLCN gained grade 4/C or above in English and Maths at GCSE, compared with 63.9% of all pupils.
THE PROBLEMS
Mental Health Concerns
Children with vocabulary difficulties at age 5 are 3 times more likely to have mental health problems in adulthood and twice as likely to be unemployed when they reach adulthood.
ChatterBug Speech and Language Therapy is a social enterprise based in Leeds. Our services are available across the nation and hubs in Halton Borough, Scarborough and Leicester! Our passionate team consists of Speech and Language Therapists and Communication and Language Specialists (CALS), with over 40 years of experience combined specialising in assessing, diagnosing and treating a wide range of paediatric language and communication difficulties. We use a variety of engaging techniques to support our clients and schools with high quality, evidence-based support. We believe in delivering tailored Speech and Language provision that makes a difference and we hold our clients at the heart of everything we do.
How can we support children and young people
We provide a service that makes a difference, working with both families and schools to support a range of Speech, Language and Communication conditions. Here are just some of the conditions we can provide expert help with:

Stammering
Stammering is a neurological condition that impacts the fluency of speech. Stammering is a registered disability. Stammering is variable, everyone stammers differently and this can change from moment to moment.

Selective Mutism
Selective Mutism is an anxiety disorder in which a child is fearful to talk in certain situations. A child may be described as 'chatty' or a 'confident talker' by parents at home but is unable to talk, or in some cases, communicate in other places/situations.

Dysphagia
Dysphagia refers to a person's difficulties with eating, drinking, and swallowing. Swallowing is a complex process which involves transporting food and liquids from the mouth to the stomach while keeping the airway protected.

Autism
Autism is a lifelong developmental disability that impacts how an individual communicates and interacts with others and how they experience their surroundings. Autism is a spectrum and impacts each individual in different ways. Every autistic child is different.

AAC
Augmentative and Alternative Communication (AAC) refers to a range of approaches and systems that either support or replace spoken language. AAC is used to support children and young people who have a range of communication needs to communicate.

DLD
Developmental Language Disorder (DLD) , is a difficulty in which the child is experiencing significant difficulties learning (understanding) and using language (expressive/spoken language). DLD can affect children across all areas of language and communication.
Learn about all the conditions we can help support your child with
Why choose ChatterBug Services?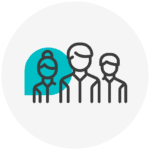 A bespoke Speech and Language provision with over 30 years SLT experience that can be tailored to meet your needs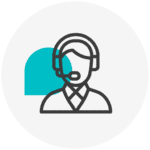 Dedicated support team with a consistent service to answer any queries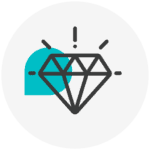 Consistently rated by our clients, parents, and schools as offering a highly valued service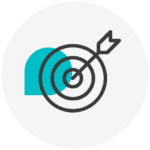 Functional targets with the child at the heart and clear progress monitoring with results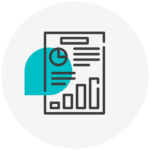 Clear, user-friendly reports with recommendations and strategies that can be implemented straight away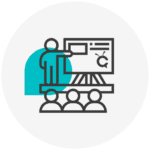 SLCN in-house training to upskill education professionals to maximise the development of the child's communication
We deliver speech and therapy services commissioned directly by schools, nurseries, and academies. We work alongside trusts and clusters of schools to provide bespoke plans, which set out clear KPI's to meet your setting's wider objectives around SLCN. We understand the importance of emotional well-being on a child's ability to engage and retain information, as such, we work in your setting and with your staff using our evidence based-approach to create a supportive communication environment that the child is comfortable in.
At ChatterBug, we are always seeking new and effective ways to support professionals who work within schools and with children with SLCN. Our range of in-house training courses provide fantastic CPD opportunities designed to help raise awareness, teach valuable skills and share knowledge, and ultimately provide your staff with the confidence in order to create an inclusive learning environment allowing pupils with SLCN to reach their full learning potential.
All our services are available via Telehealth and can be carried out through a computer/laptop, tablet or smartphone whether it is at school or home. With Telehealth, you have accessible, on hand specialist input, able to deliver the same engaging and effective therapy sessions online which allows us to make sure every child/pupil progresses, no matter what the external circumstances.
Supporting Families and Individuals
We work in collaboration with parents and families to support your child in breaking down their barriers to communication through tailored, targeted programmes and interventions. Communication is central to everything we do, impacting every aspect of our lives such as how we learn and interact with others at home, school or with friends. As such, our private client services are all inclusive and designed to provide effective, evidence based support without a lengthy wait for assessments and therapy.
Feel free to get in touch with us. We're here to help you. You can reach us by phone, by email or by filling out the contact form below. We will get back to you as soon as possible.
Get access to exclusive news about upcoming courses, news and advise about speech, language and communication needs.
Chatterbug is proud to announce that our training has gone global. Working in partnership with Infinite Learning we are now able to provide our training across the globe. To find out more about our international efforts click here and you'll be taken to Infinite Learning's training page.